The Happinet Group supports the achievement of its Group Vision ("What is important?") by constantly examining its business practices based on the three points of business ethics discussed below. These three points guide the Group's understanding of business ethics ("What is the right thing to do?").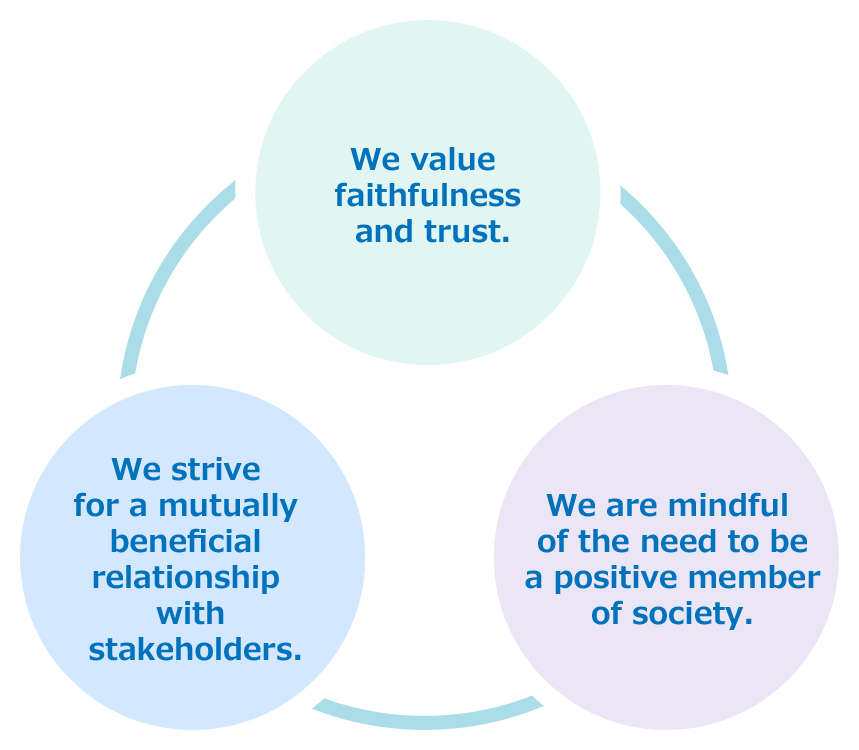 We value faithfulness and trust.
We strive at all times to act in good faith, to disclose information proactively, and to ensure that the entire Happinet Group is viewed favorably by the general public as an attractive group of companies.
We strive for a mutually beneficial relationship with stakeholders.
Happinet Group purchases products from about 700 suppliers and sells those products to about 1,500 retail companies. Being positioned between these suppliers and retailers, we are able to relay information back and forth between the manufacturing side and the selling side. This helps these companies not only to sell existing products, but also to develop new ones. Happinet Group strives to be an essential player in the industry-one that can help to achieve win-win results for all parties involved.
We are mindful of the need to be a positive member of society.
We in the Happinet Group constantly ask ourselves what we can do to be a positive member of the society in which we do business. We place front and center the need to contribute to society from our position as a business enterprise and take action on that basis.