Services in Close Touch with the Market
In this business field, Happinet operates capsule-toy vending machines and children's-card-game vending machines. Deploying its position at the top of the industry, Happinet is building strong relationships with retailers and expanding its operations with manufacturers. In this way Happinet offers services in close touch with the market.
Characteristics of the Amusement Business
Our position as an intermediate distributor allows us to gather valuable information from manufacturers and retailers. Based on this information, we are able to precisely grasp the changing day-to-day sales status of products, secure an ample amount of stock to make the most of sales opportunities, and reliably supply products. We make full use of our industry-leading logistics system to ship products to stores across the country with highly accurate timing.
Happinet's Advantages
The Market Leader in the Capsule-toy Market
As market leader, Happinet can respond to consumer needs with a wide range of products, including delicate figures depicting animated-feature characters and animals.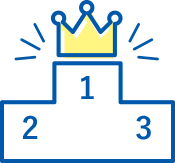 Nationwide Deployment of Capsule-toy Vending Machines
Using an operational network that spans Japan, Happinet can create arcades in a wide range of locations, including not only mass retailer and shopping malls but also event venues, train-station concourses, and more.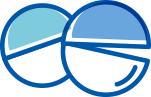 The Industry's Most Advanced POS Systems
By upgrading the technical sophistication of its operations, Happinet is able to grasp and analyze the status of sales in a timely manner and use the resulting information to expand sales.