Services in Close Touch with the Market
In this business field, Happinet operates capsule-toy vending machines and kid's-card-game vending machines.
Deploying its position at the top of the industry, Happinet is building strong relationships with retailers and expanding its operations with manufacturers. In this way, Happinet offers services in close touch with the market.
Characteristics of the Amusement Business
Amusement and arcade operators need to be nimble enough to install capsule-toy vending machines where consumer need is greatest. To do this, they need nationwide staff who can supplement product lineups judiciously and appropriately and carry out maintenance as needed. Products must also be developed in accordance with the unique characteristics of each region. Happinet is proactively installing capsule-toy machines in locations where people gather and is also opening specialty stores.
The Happinet Group's Advantages
The Market Leader in the Capsule-toy Market
As market leader, Happinet can respond to consumer needs with a wide range of products, including delicate figures depicting animated-feature characters and animals.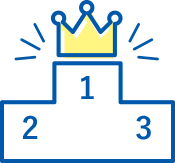 Nationwide Deployment of Capsule-toy Vending Machines
Using an operational network that spans Japan, Happinet can create arcades in a wide range of locations, including not only mass retailer and shopping malls but also event venues, train-station concourses, and more.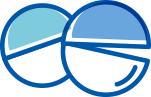 Opening of Specialty Capsule-toy Stores "gashacoco"
Based on the concept of "excitement and fun is here," Happinet is opening specialty capsule-toy stores named "gashacoco" mainly in large shopping malls throughout Japan.